Wedding Photographer Germany
To find a good wedding photographer in Germany might not be an easy task for english speaking wedding couples. You might be looking for a photographer that speaks English & German fluently in order to be able to talk to you and your guests. Also you might be looking for a completely different style of wedding photos than you can find it on most german websites.
Your Weddingphotos
We have the advantage to speak English fluently, have a lot of experience of photographing weddings in Germany and other countries (i.e. USA). We take your photographs in form of a wedding-report. That means the photographs are natural, out of the moment and capture the fun and relationsships of your wedding day.
Video Photographer Germany
This Video shows the way we are working, the fun it makes to take photographs with you:
For your reference we have a special website for wedding photography which shows weddingphotographs at the Rhine area like Cologne, Duesseldorf, Krefeld, Moenchengladbach and many more towns. We have been travelling to Maui and Philadelphia for wedding-reports, so feel free to talk to us about your wedding in Germany or other countries.
Thank you and best regards,
Peter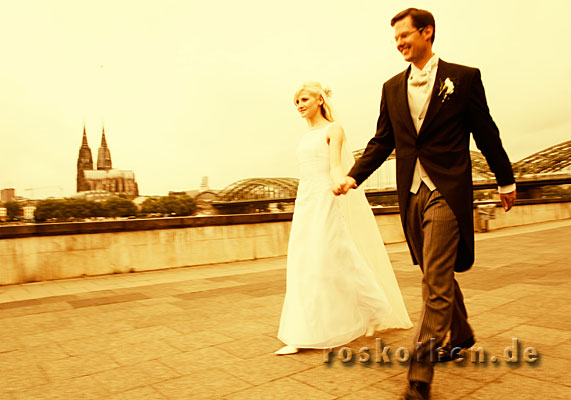 © Peter Roskothen Wedding Photographer Germany